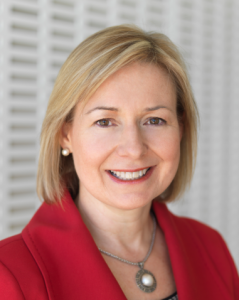 Please join us for the first of our seminar lectures this year!
Rosalind Picard, ScD, FIEEE
Director of Affective Computing Research
Faculty Chair, MIT Mind+Hand+Heart
MIT Media Lab
"What Can We Discover About Emotions and the Brain from Noninvasive Measures?"
Date: Thursday, September 13, 2018
Time: 12:00PM-1:00 PM
Location: 337 Towne Building
Abstract:
Years ago, our team at MIT created wearable as well as non-contact imaging technology and machine learning algorithms to detect changes in human emotion.  As we shrunk the sensors and made them able to comfortably collect data 24/7, we started to discover several surprising findings, such as that autonomic activity measured through a sweat response was more specific than 100 years of studies had assumed.  While we originally thought this signal of "arousal" or "stress" was quite generally related to overall activation, we learned it could peak even when a patient's EEG showed a lack of cortical brain activity. This talk will highlight some of the most surprising findings along the journey of measuring emotion "in the wild"with implications for anxiety, depression, sleep-memory consolidation, epilepsy, autism, pain studies, and more. What is the grand challenge we aim to solve next?
Bio:
Rosalind Picard, ScD, FIEEE, is founder and director of the Affective Computing Research Group at the MIT Media Laboratory, co-founder and Chief Scientist of Empatica, improving lives with clinical quality wearable sensors and analytics, and co-founder of Affectiva, providing tools for Emotion AI.  Picard is the author of over two hundred fifty peer-reviewed scientific articles and of the book, Affective Computing, which helped launch that field. Picard's lab at MIT develops technologies to better measure, understand, forecast, and regulate emotion, including personalized machine-learning analytics that work with wearables and your smartphone.