Our first seminar in our Penn Bioengineering seminar series will happen shortly after the winter break, so be sure to mark your calendars now!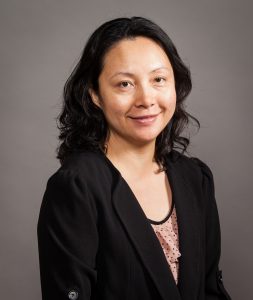 Speaker: Ning Jenny Jiang, Ph.D.
Associate Professor of Biomedical Engineering
University of Texas at Austin
Date: Thursday, January 9, 2020
Time: 12:00-1:00 pm
Location: Room 337, Towne Building
Title: "High-throughput T Cell Repertoire Profiling Enabled Systems Immunology and Immune Engineering"
Abstract:
T cells are important to the initiation, prevention, and cure of many diseases. For example, various T cells based cancer immunotherapies have been quite effective in treating several types of cancers. However, a significant fraction of patients do not respond. A comprehensive understanding of the complexity of the T cells repertoire in health and diseases not only provide underlying mechanisms but also new therapeutic targets. In the past several years, we have developed several tools to profile the T cell repertoire from T cell receptor diversity to T cell receptor affinity to multi-dimensional profiling of single T cells in high-throughput. In this talk, I will first introduce these tools and then give examples on how we use them to answer some of the fundamental questions in systems immunology, which in turn help us design new approaches in immune engineering.
Bio:
Dr. Jenny Jiang is an associate professor in the Department of Biomedical Engineering at the University of Texas at Austin. She obtained her Ph.D. from Georgia Institute of Technology and did her postdoc training at Stanford University. Her lab focuses on systems immunology by developing technologies that enable high-throughput, high-content, single cell profiling of T cells in health and disease. Dr. Jiang is a recipient of the prestigious NIH Pathway to Independence Award (K99/R00), Cancer Prevention and Research Institute of Texas, Damon Runyon-Rachleff Innovator Award, NSF CAREER Award, a Chan Zuckerberg Initiative Ben Barres Early Career Acceleration award, and was recently selected as one of National Academy of Medicine 2019 Emerging Leaders in Health and Medicine Scholars.