The Penn Bioengineering virtual seminar series continues on September 24th.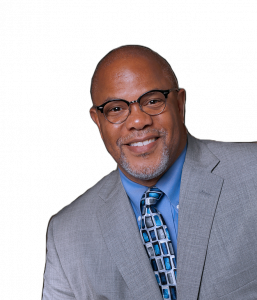 Speaker: Kevin Johnson, M.D., M.S.
Cornelius Vanderbilt Professor and Chair
Department of Biomedical Informatics
Vanderbilt University Medical Center
Date: Thursday, September 24, 2020
Time: 3:00-4:00 pm
Zoom – check email for link or contact ksas@seas.upenn.edu
Title: "Patients, Providers and Data: How the EMR and Data Science are Changing Clinical Care"
Abstract:
The electronic health record (EHR) is a powerful application of Systems Engineering to healthcare. It is a byproduct of a host of pressures including cost, consolidation of providers into networks, uniform drivers of quality, and the need for timely care across disparate socioeconomic and geographic landscapes within health systems. The EHR is also a fulcrum for innovation and one of the most tangible examples of how data science affects our health and health care. In this talk I will showcase projects from my lab that demonstrate the multi-disciplinary nature of biomedical informatics/data science research and translation using the EHR, and our current understanding of its potential from my perspective as a pediatrician, a researcher in biomedical informatics, a Chief Information Officer, an educator, and an advisor to local and international policy. I will describe advances in applying human factors engineering to support medical documentation and generic prescribing, approaches to improve medication safety, and innovations to support precision medicine and interoperability. I will present our efforts to integrate EHR-enabled data science into the Vanderbilt health system and provide a vision for what this could mean for our future.
Bio:
Kevin B. Johnson, M.D., M.S. is Informatician-in-Chief, Cornelius Vanderbilt Professor and Chair of Biomedical Informatics, and Professor Pediatrics at Vanderbilt University Medical Center. He received his M.D. from Johns Hopkins Hospital in Baltimore and his M.S. in Medical Informatics from Stanford University. In 1992 he returned to Johns Hopkins where he served as a Pediatric Chief Resident. He was a member of the faculty in both Pediatrics and Biomedical Information Sciences at Johns Hopkins until 2002, when he was recruited to Vanderbilt University. He also is a Board-Certified Pediatrician.
Dr. Johnson is an internationally respected developer and evaluator of clinical information technology. His research interests have been related to developing and encouraging the adoption of clinical information systems to improve patient safety and compliance with practice guidelines; the uses of advanced computer technologies, including the Worldwide Web, personal digital assistants, and pen-based computers in medicine; and the development of computer-based documentation systems for the point of care. In the early phases of his career, he directed the development and evaluation of evidence-based pediatric care guidelines for the Johns Hopkins Hospital. He has been principal investigator on numerous grants and has been an invited speaker at most major medical informatics and pediatrics conferences. He also was the Chief Informatics Officer at Vanderbilt University Medical Center from 2015-2019.
See the full list of upcoming Penn Bioengineering fall seminars here.