In this series of posts, University of Pennsylvania students who took the spring 2019 APOC (Appropriate Point of Care Diagnostics) course write about their experience traveling to Ghana in May-June 2019.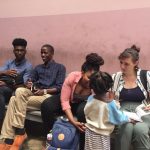 We started off our day with another visit to Suntreso Hospital to observe the treatment and handling of their HIV/AIDS patients. We spoke to the resident pharmacist who showed us the different types of ARV's the hospital keeps in stock. We also met with an HIV/AIDS treatment counselor who allowed some of us to observe a counseling session with a newly diagnosed patient after receiving their consent.
We found that many patients suffering from communicable diseases often go undiagnosed and untreated for extended periods of time. This is due to the effort it takes to make a hospital visit in addition to the lack or underdevelopment of referral systems for patients found to be exhibiting symptoms of other ailments after screening. We learned that patients also tend to commute large distances from other regions to seek treatment in areas where they are less likely to be recognized by friends, family or co-workers. We learned that this is usually done to avoid the implications of stigma surrounding many diseases, especially HIV/AIDS.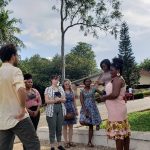 We then went to the Ghana National Cultural Museum where we were introduced to just a few of the many facets of Ghanaian culture that we had time for. We were told what each of our day names meant and learned about a host of traditional practices and items such as the talking drum, traditional dress, and stories about the fight against colonial rule. Unfortunately, no pictures were allowed inside the museum.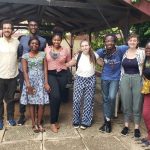 After a day inspired by Ghanaian culture we stopped for a meal at Ike's Café. This restaurant is near the museum and we very quickly found ourselves enjoying a night full of Ghanaian delicacies to match the history we'd learned about as well as some breathtaking live music. We shared a host of local dishes which included fufu, banku, jollof, plantain, rice balls, and more.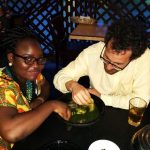 The live band gave us a shout-out midway through their performance. A particular saxophonist managed to capture the attention of some of our team members. All-in-all we had an educational and relaxing day.