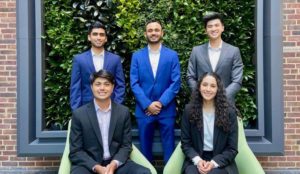 Ossum Technologies, a team of Penn undergraduates including several Bioengineering majors, has won the 2022 Y-Prize Competition. The annual Y-Prize Competition, which includes a $10,000 award, is sponsored by Penn Engineering, the William and Phyllis Mack Institute for Innovation Management at the Wharton School, the Venture Lab, and the Penn Center for Innovation, "challenges students to discover the hidden potential in Penn research" by taking technology from the lab to the marketplace.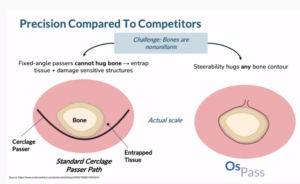 Team Ossum is comprosed of Ananya Dewan (Vagelos LSM), Hoang Le (Vagelos LSM), Shiva Teerdhala (Vagelos LSM), Karan Shah (SEAS), and Savan Patel (M&T). Karan and Savan are both bioengineering majors. Their winning pitch to a panel of expert judges proposed "a commercial application to remove obstacles to safe cerclage use in orthopedic fracture fixation with Penn's steerable needle technology." Initial work for Ossum's device, OsPass, was done in the George H. Stephenson Foundation Educational Laboratory & Bio-MakerSpace, the primary teaching lab and interdisciplinary makerspace of the Department of Bioengineering which is open to any Penn students campus-wide.
Team Steed, who proposed "an application to make breast biopsies less painful and damaging," placed among the competition finalists and included bioengineering majors Farhaanah Mohideen, Ananyaa Kumar, and Kristina Khaw.
Read the full announcement on the Mack Institute website.