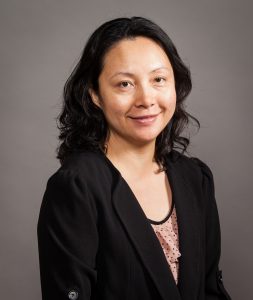 We are thrilled to announce the appointment of Ning Jenny Jiang, Ph.D. as the tenured Peter & Geri Skirkanich Associate Professor of Innovation in the Department of Bioengineering at the University of Pennsylvania. Dr. Jenny Jiang comes to Penn from the Department of Biomedical Engineering at the University of Texas at Austin. She obtained her Ph.D. from Georgia Institute of Technology and did her postdoctoral training at Stanford University.
Jiang's research focuses on systems immunology by developing technologies that enable high-throughput, high-content, single cell profiling of T cells in health and disease and she is recognized as one of the leading authorities in systems immunology and immunoengineering. She is a pioneer in developing tools in biophysics, genomics, immunology, and informatics and applying them to study systems immunology in human diseases. Her early work on the development of the first high-throughput immune-repertoire sequencing technology opened up a brand new field of immune-repertoire profiling. Her laboratory developed the first high-throughput in situ T cell receptor affinity measurement technology and she pioneered the development of integrated single T cell profiling technologies. These technological innovations have changed the paradigm of T cell profiling in disease diagnosis and in immune engineering for therapeutics. Using these technologies, her laboratory has made many discoveries in immunology, from unexpected infants' immunity in malaria infection to "holes" in T cell repertoire in aging immune systems in elderly, from dysregulated T cells in HIV infection to high-throughput identification of neoantigen-specific T cell receptor for cancer immunotherapy.
Dr. Jiang was also recently elected to the American Institute for Medical and Biological Engineering (AIMBE) College of Fellows for her outstanding contributions to the field of systems immunology and immunoengineering and devotion to the success of women in engineering. A virtual induction ceremony was held on March 26, 2021.
Additionally, Jiang is a recipient of numerous other awards, including the Damon Runyon-Rachleff Innovation Award, an NSF CAREER award, and a Chan Zuckerberg Initiative Neurodegeneration Challenge Network Ben Barres Early Career Acceleration Award. She was selected as one of National Academy of Medicine Emerging Leaders in Health and Medicine Scholars in 2019.
Jiang's appointment will begin June 1, 2021. Welcome to Penn Bioengineering, Dr. Jiang!
N.B.: Edited 7/2/21 with full endowed chair title.