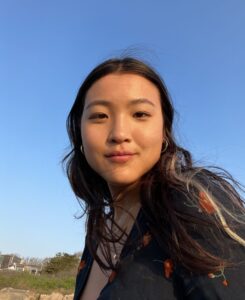 Dahin Song, a third year undergraduate student in Bioengineering, penned a guest blog post for Penn Career Services as part of their ongoing series of posts by recipients of the 2022 Career Services Summer Funding Grant. In this post, Song talks about her opportunity to conduct research in the SMART Lab of Daeyeon Lee, Professor and Evan C. Thompson Term Chair for Excellence in Teaching in the Department of Chemical and Biomolecular Engineering and member of the Penn Bioengineering Graduate Group. During her summer research, Song worked on increasing the stability of the monolayer in microbubbles, gas particles which have been put to therapeutic use. She writes:
"My project was on increasing the stability of the monolayer using cholesterol; theoretically, this would decrease the permeability while maintaining the fluidity of the monolayer. Being given my own project at the get-go was initially intimidating; initial learning curve was overwhelming – along with new wet lab techniques and protocols, I learned a whole new topic well enough to ask meaningful questions. But in retrospect, throwing myself headlong into a project was the best method to immerse me in the research environment, especially as a first-time researcher. I learned how to read papers efficiently, troubleshoot research problems, navigate in a laboratory environment, and be comfortable with working independently but more importantly, with others."
Read "The Itsy Bitsy Bubble" in the Career Services blog.