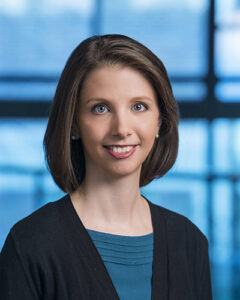 LeAnn Dourte, Practice Associate Professor in Bioengineering, has been awarded a 2023 Provost's Award for Teaching Excellence by Non-Standing Faculty.
"This award reflects LeAnn's innovation and dedication in teaching our students in Bioengineering's biomechanics, biomaterials and biomechatronics classes and labs," says Ravi Radhakrishnan, Professor and Chair of Bioengineering. "She is a core member of our teaching faculty, spearheading the Department's initiatives to improve experiential learning and classroom experiences through the SAIL model of education."
The Structured, Active, In-Class Learning (or SAIL) model of education emphasizes teamwork and dynamic problem-solving. According to Penn's Center for Teaching and Learning (CTL), SAIL "provides students with the opportunity to struggle through the application of course ideas and material, often the most difficult part of learning for students, with guidance from instructors as well as help from their peers."
In addition to her pedagogical interests, Dourte serves on the Bioengineering Climate Committee and is also highly involved in student wellness programming, serving as the Department's Wellness Ambassador for the School.
The Provost's Awards for Teaching Excellence by Non-Standing Faculty were established in 1988.
Read "Two Penn Engineers Receive 2023 Provost's Teaching Awards" in Penn Engineering Today.