by Melissa Pappas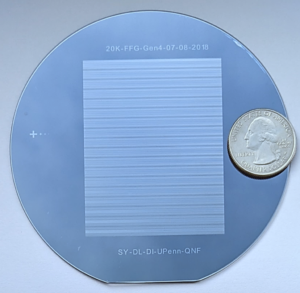 Penn Engineering secured a multi-million-dollar contract with Wellcome Leap under the organization's $60 million RNA Readiness + Response (R3) program, which is jointly funded with the Coalition for Epidemic Preparedness Innovations (CEPI). Penn Engineers aim to create "on-demand" manufacturing technology that can produce a range of RNA-based vaccines.
The Penn Engineering team features Daeyeon Lee, Evan C Thompson Term Chair for Excellence in Teaching and Professor in Chemical and Biomolecular Engineering, Michael Mitchell, Skirkanich Assistant Professor of Innovation in Bioengineering, David Issadore, Associate Professor in Bioengineering and Electrical and Systems Engineering, and Sagar Yadavali, a former postdoctoral researcher in the Issadore and Lee labs and now the CEO of InfiniFluidics, a spinoff company based on their research. Drew Weissman of the Perelman School of Medicine, whose foundational research directly continued to the development of mRNA-based COVID-19 vaccines, is also a part of this interdisciplinary team.
The success of these COVID-19 vaccines has inspired a fresh perspective and wave of research funding for RNA therapeutics across a wide range of difficult diseases and health issues. These therapeutics now need to be equitably and efficiently distributed, something currently limited by the inefficient mRNA vaccine manufacturing processes which would rapidly translate technologies from the lab to the clinic.
Read more in Penn Engineering Today.