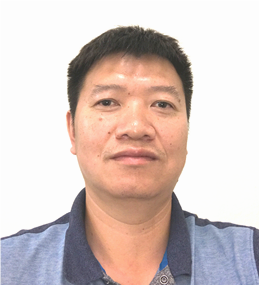 Zhiliang Cheng, Ph.D., a research assistant professor in the Department of Bioengineering at the University of Pennsylvania, has received an R01 grant from the National Institute of Neurological Disorders and Stroke to study chronic pain. The grant, which provides nearly $1.7 million over the next five years, will support the work of Dr. Cheng, Bioengineering Professor Andrew Tsourkas, and Vice Provost for Education and Professor Beth Winkelstein, in developing a novel nanotechnology platform for greater effectiveness in radiculopathy treatment.
Based on the idea that phospholipase-A2 (PLA2) enzymes, which modulate inflammation, play an important role in pain due to nerve damage, the group's research seeks to develop PLA2-responsive multifunctional nanoparticles (PRMNs) that could both deliver anti-inflammatory drugs and magnetic resonance contrast agents to sites of pain so that the molecular mechanisms at work in producing chronic pain can be imaged, as well as allowing for the closer monitoring of treatment.
This research builds on previous findings by Drs. Cheng, Tsourkas, and Winkelstein. In a 2011 paper, Drs. Tsourkas and Winkelstein used superparamagnetic iron oxide nanoparticles to enhance magnetic resonance imaging of neurological injury in a rat model. Based on the theory of reactive oxygen species playing a role in pain following neural trauma, a subsequent paper published in July with Sonia Kartha as first author and Dr. Cheng as a coauthor found that a type of nanoparticle called polymersomes could be used to deploy superoxide dismutase, an antioxidant, to sites of neuropathic pain. The current grant-supported study combines the technologies developed in the previous studies.
"To the best of our knowledge, no studies have sought to combine and/or leverage this aspect of the inflammatory and PLA2 response for developing effective pain treatment. We hypothesize that this theranostic agent, which integrates both diagnostic and therapeutic functions into a single system, offers a unique opportunity and tremendous potential for monitoring and treating patients with direct, clinically translational impact," Dr. Cheng said.