by Casey Colleran (BSE 2021, MSE 2022)
In this guest post, recent Penn Bioengineering graduate and master's student Casey Colleran writes about her experience in virtual internship at Janssen Pharmaceuticals.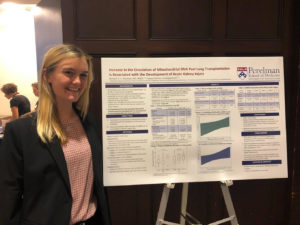 During the summer of 2020, I was privileged enough to join the Global Regulatory Affairs team at Janssen Pharmaceutical Companies of Johnson & Johnson. Despite the uncertainties brought on by COVID-19, Janssen was able to bring together a group of five interns to participate in this virtual internship. This remote opportunity provided me with a valuable understanding of Regulatory Affairs, and the pharmaceutical industry. Throughout the 11 weeks, I was able to work alongside Regulatory Scientists in several functional areas of the organization. I learned about the regulations that govern the pharmaceutical industry, and the strategy that goes into communicating with the FDA and other health authorities.
As we rotated through each of these functional areas, myself and the other interns were also able to observe how the pandemic impacted the organization. We were asked to develop our own solutions on how to address these new challenges. Through this task, I learned how to present information in a meaningful way, analyze anecdotal data, improve processes, and communicate across different networks. As a team, myself and four other interns developed probing questions to help us understand how the COVID-19 pandemic has impacted the regulatory landscape, and the different strengths and opportunities employees observed in Janssen's response to the pandemic. As we rotated through the different functional areas of Janssen's Global Regulatory Affairs group, we used that time to ask our questions, and make note of anecdotal data that would provide us more insight as to how to address the new challenges brought on by the pandemic, and the virtual work environment. We then created a "COVID-19 Playbook" which broke down the main themes we had heard in our responses, such as the need for a more flexible organization, more efficient and effective communication, improved connectivity in the virtual workplace, and more. We developed suggestions on programming and guidelines that would help strengthen each of these areas, and presented these suggestions to the Senior Leadership Team.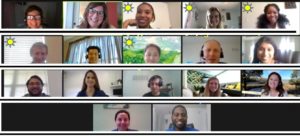 Leadership development opportunities were also focal to the internship. I was paired with several amazing mentors who provided me with personalized feedback on how to become a more effective leader. The culture of the organization was extremely welcoming, and I cherish the relationships that I was able to build with my colleagues, so much so that I joined Janssen as a part time contractor this past year. Through this role as a contractor, I have been able to learn more about the day-to-day activities of a Regulatory Scientist through hands-on activities. As a contractor, I have been an integral part of a new "FLEx" Program. As a part of this program, I offer support to Regulatory Scientists by taking on their more routine submissions, giving them the opportunity to work on more strategic based activities, and focus on their personal growth and learning. It has been such a wonderful experience to work closely with these Regulatory Scientists who are still early in their career, as we have been able to learn from each other as well. It has also given me a greater understanding of the regulatory landscape, and by taking part in this new program I again get to see much of my feedback be considered and implemented.
I am so grateful that I had the opportunity to work in such an amazing environment, developed so many skills, and built a network that led me to additional opportunities in Regulatory Affairs at Janssen.