The Solomon R. Pollack Award for Excellence in Graduate Bioengineering Research is given annually to the most deserving Bioengineering graduate students who have successfully completed research that is original and recognized as being at the forefront of their field. This year, the Department of Bioengineering at the University of Pennsylvania recognizes the stellar work of four graduate students in Bioengineering.
Margaret Billingsley
Dissertation: "Ionizable Lipid Nanoparticles for mRNA CAR T Cell Engineering"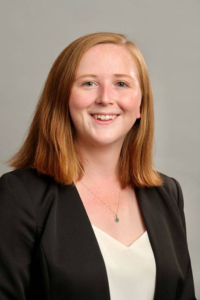 Margaret earned a bachelor's degree in Biomedical Engineering from the University of Delaware where she conducted research in the Day Lab on the use of antibody-coated gold nanoparticles for the detection of circulating tumor cells. She conducted doctoral research in the lab of Michael J. Mitchell, J. and Peter Skirkanich Assistant Professor in Bioengineering. After defending her thesis at Penn in 2022, Margaret began postdoctoral training at the Massachusetts Institute of Technology (MIT) in the Hammond Lab where she is investigating the design and application of polymeric nanoparticles for combination therapies in ovarian cancer. She plans to use these experiences to continue a research career focused on drug delivery systems.
"Maggie was an absolutely prolific Ph.D. student in my lab, who pioneered the development of new mRNA lipid nanoparticle technology to engineer the immune system to target and kill tumor cells," says Mitchell. "Maggie is incredibly well deserving of this honor, and I am so excited to see what she accomplishes next as a Postdoctoral Fellow at MIT and ultimately as a professor running her own independent laboratory at a top academic institution."
Victoria Muir
Dissertation: "Designing Hyaluronic Acid Granular Hydrogels for Biomaterials Applications"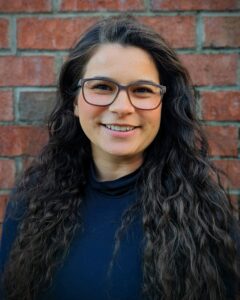 Victoria is currently a Princeton University Presidential Postdoctoral Research Fellow in the lab of Sujit S. Datta, where she studies microbial community behavior in 3D environments. She obtained her Ph.D. in 2022 as an NSF Graduate Research Fellow at Penn Bioengineering under the advisement of Jason A. Burdick, Adjunct Professor in Bioengineering at Penn and Bowman Endowed Professor in Chemical and Biological Engineering at the University of Colorado, Boulder. She received a B.ChE. in Chemical Engineering from the University of Delaware in 2018 as a Eugene DuPont Scholar. Outside of research, Victoria is highly active in volunteer and leadership roles within the American Institute of Chemical Engineers (AIChE), currently serving as Past Chair of the Young Professionals Community and a member of the Career and Education Operating Council (CEOC). Victoria's career aspiration is to become a professor of chemical engineering and to lead a research program at the interaction of biomaterials, soft matter, and microbiology.
"Victoria was a fantastic Ph.D. student," says Burdick. "She worked on important projects related to granular materials from the fundamentals to applications in tissue repair. She was also a leader in outreach activities, a great mentor to numerous undergraduates, and is already interviewing towards an independent academic position."
Sadhana Ravikumar 
Dissertation: "Characterizing Medial Temporal Lobe Neurodegeneration Due to Tau Pathology in Alzheimer's Disease Using Postmortem Imaging"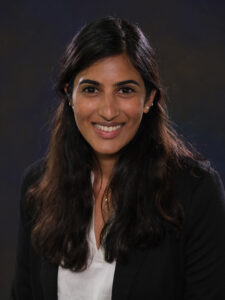 Sadhana completed her B.S. in Electrical Engineering at the University of Cape Town, South Africa in 2014 and her M.S. in Biomedical Engineering from Carnegie Mellon University in 2017. Outside of the lab, she enjoys spending time in nature and exploring restaurants in Philadelphia with friends. She focused her doctoral work on the development of computational image analysis techniques applied to ex vivo human brain imaging data in the Penn Image Computing and Science Laboratory of Paul Yushkevich, Professor of Radiology at the Perelman School of Medicine and member of the Penn Bioengineering Graduate Group. She hopes to continue working at the intersection of machine learning and biomedical imaging to advance personalized healthcare and drug development.
"Dr. Sadhana Ravikumar's Ph.D. work is a tour de force that combines novel methodological contributions crafted to address the challenge of anatomical variability in ultra-high resolution ex vivo human brain MRI with new clinical knowledge on the contributions of molecular pathology to neurodegeneration in Alzheimer's disease," says Yushkevich. "I am thrilled that this excellent contribution, as well as Sadhana's professionalism and commitment to mentorship, have been recognized through the Sol Pollack award."
Hannah Zlotnick
Dissertation: "Remote Force Guided Assembly of Complex Orthopaedic Tissues"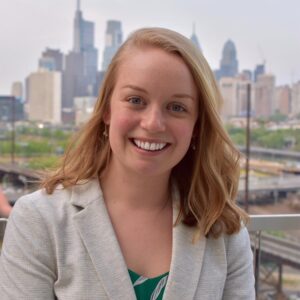 Hannah was a Ph.D. candidate in the lab of Robert Mauck, Mary Black Ralston Professor in Orthopaedic Surgery and in Bioengineering. She successfully defended her thesis and graduated in August 2022. During her Ph.D., Hannah advanced the state-of-the-art in articular cartilage repair by harnessing remote fields, such as magnetism and gravity. Using these non-invasive forces, she was able to control cell positioning within engineered tissues, similar to the cell patterns within native cartilage, and enhance the integration between cartilage and bone. Her work could be used in many tissue engineering applications to recreate complex tissues and tissue interfaces. Hannah earned a B.S. in Biological Engineering from the Massachusetts Institute of Technology (MIT) in 2017 during which time she was also a member of the women's varsity soccer team. At Penn, Hannah was also involved in the Graduate Association of Bioengineers (GABE) intramurals & leadership, and helped jumpstart the McKay DEI committee. Since completing her Ph.D., Hannah has begun her postdoctoral research as a Schmidt Science Fellow in Jason Burdick's lab at the University of Colorado Boulder where she looks to improve in vitro disease models for osteoarthritis.
"Hannah was an outstanding graduate student, embodying all that is amazing about Penn BE – smart, driven, inventive and outstanding in every way," says Mauck. " I can't wait to see where she goes and what she accomplishes!"
Congratulations to our four amazing 2023 Sol Pollack Award winners!