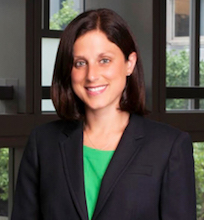 Nature, one of the world's most prestigious scientific journals, recently reached out to a panel of researchers from a variety of fields, asking them what technological trends they see as having the most impact on their disciplines in the coming year.
Jennifer Phillips-Cremins, assistant professor in the Department of Bioengineering, was among these panelists. As an expert in "3D epigenetics," or the way the genome's highly specific folding patterns influence how and when individual genes are expressed, she highlighted a slate of new techniques that will allow researchers to take a closer look at those relationships.
Read the full post at Penn Engineering blog. Media contact Evan Lerner.