Four faculty from the University of Pennsylvania have been elected to the United States National Academy of Sciences (NAS). They are David Brainard of the School of Arts & Sciences; Duncan Watts of the Annenberg School of Communication, School of Engineering and Applied Science, and Wharton School; and Susan R. Weiss and Kenneth S. Zaret of the Perelman School of Medicine.
They join 120 members and 23 international members elected by their peers this year to NAS. Recognized for "distinguished and continuing achievements in original research," this new class brings the total number of active members to 2,565 and of international members to 526.
Brainard and Zaret are members of the Penn Bioengineering Graduate Group.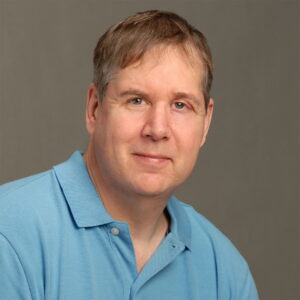 David Brainard is the RRL Professor of Psychology, director of the Vision Research Center, and associate dean for the natural sciences in the School of Arts & Sciences. His research focuses on human vision, using both experiments and computer modeling of visual processing, to understand how the visual system deciphers information about objects from light entering the eye. Specifically, he and his lab are interested in color vision, conducting psychophysical experiments to investigate how the appearance of color is affected by an object's surface properties and ambient light, and how color perception aids in identifying objects. Brainard is the recipient of many honors, including the Macbeth Award from the Inter-Society Color Council, Stein Innovation Award from Research to Prevent Blindness, and Edgard D. Tillyer Award from Optica. He is an elected member of the Society of Experimental Psychologists, a Silver Fellow of the Association for Research in Vision and Ophthalmology, and a Fellow of the Association for Psychological Science.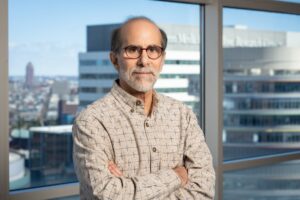 Kenneth S. Zaret is the Joseph Leidy Professor in the Department of Cell and Developmental Biology at the Perelman School of Medicine, director of the Institute for Regenerative Medicine, and a member of the Cell and Molecular Biology Graduate Program. His research focuses on gene regulation, cell differentiation, and chromatin structure, with a goal of elucidating these phenomena in the context of embryonic development and tissue regeneration. Pinpointing these aspects of development at the cellular level can serve as the basis for developing future therapeutics and experimental models that further scientists' ability to understand and cure disease. Zaret has been the recipient of many honors, including a MERIT Award from the National Institutes of Health, the Stanley N. Cohen Biomedical Research Award, and election as a fellow of the American Association for the Advancement of Science.
Read the full announcement in Penn Today.