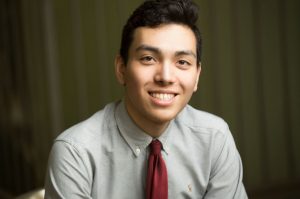 One of two Penn students recently awarded Barry Goldwater Scholarships is sophomore Michael Tran Duong, who works in the lab of Bioengineering Department faculty member Jennifer Phillips-Cremins.
"It is a wonderful honor for Michael to receive this extremely competitive award," Professor Phillips-Cremins said. We are fortunate that Michael landed in a lab within Bioengineering at Penn, as this award indicates he has a very bright future well beyond Penn."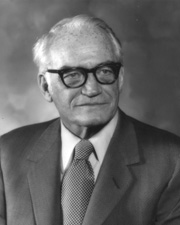 Michael said, "I feel honored to receive this award and really appreciate the mentorship of Dr. Phillips-Cremins and her 3D Genome Folding and Neurobiology lab. Conducting research with Dr. Cremins as a high school student and undergraduate and receiving this award have strengthened my resolve to help patients with brain disease as a physician-scientist."
The Goldwater Scholarship, named for the late U.S. Senator and Republican presidential candidate Barry Goldwater is awarded annually to 240 students who intend to pursue careers in math or science research. The amount of the award is as much as $7,500.