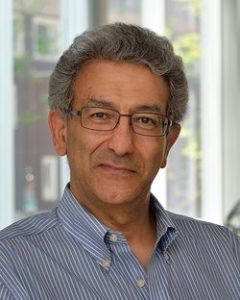 The Optical Society (OSA) has named Nader Engheta, H. Nedwill Ramsey Professor in the Department of Electrical and Systems Engineering, as the 2020 recipient of the Max Born Award.
Engheta, who also has appointments in the departments of Bioengineering and Materials Science and Engineering, is honored for pioneering contributions to optical metamaterials and nanoscale optics.
"The Born Award recognizes Nader Engheta's exceptional contributions to the fields of metamaterials, transformation optics and nanophotonics," said 2020 OSA President Stephen D. Fantone, founder and president of Optikos Corporation. "This honor is emblematic of the pioneering work he has done in near-zero index metamaterials."
Read the full story on the Penn Engineering blog.