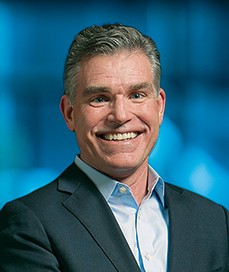 David F. Meaney is among the recipients of the 2021 Lindback Awards.
The Lindback Awards, announced annually, are the most prestigious teaching awards that full-time faculty members at the University can receive.
Meaney is the Solomon R. Pollack Professor in Bioengineering and Senior Associate Dean of Penn Engineering and his research areas span from traumatic brain injury to brain network theory. He received his M.S. and Ph.D. in Bioengineering and Biomedical Engineering from Penn Engineering.
The Lindback Awards were established in 1961 with the help of the Christian R. and Mary F. Lindback Foundation.
Congratulations to Dr. Meaney from everyone in Penn Bioengineering for this well-deserved honor!
Read more stories on the BE blog featuring Dr. Meaney.
Originally posted in Penn Engineering Today.