by Sophie Burkholder
Bio-inspiration Informs New Football Helmet Design from IUPUI Students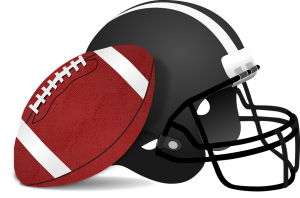 Art, design, biology, and engineering all interact with each other in a recent design for a football helmet from two students — one of media arts and the other of engineering — at the Indiana University – Purdue University Indianapolis. Directed by Lecturer in Media Arts and Science Zebulun Wood, M.S., and Associate Professor of Mechanical and Energy Engineering and Assistant Professor of Biomedical Engineering Andres Tovar, Ph.D., the students found inspiration in biological structures like a pomelo peel, nautilus shell, and woodpecker skull to create energy-absorbing helmet liners. The resulting design took these natural concussion-reducing structures and created compliant mechanism lattice-based liners the replace the foam traditionally placed in between two harder shells of a typical helmet. Their work not only exemplifies the benefits of bio-inspiration, but demonstrates the way that several different domains of study can overlap in the innovation of a new product.
Study of Mechanical Properties of Hyaluronic Acid Could Help Inform Current Debates Over Treatment Regulation for Osteoarthritis
Arthritis is an extremely common condition, especially in older patients, in which inflammation of the joints can cause high amounts of stiffness and pain. Osteoarthritis in particular is the result of the degradation of flexible tissue between the bones of a joint, which increases friction in joint motion. A common treatment of this form of arthritis is the injection of hyaluronic acid, which is meant to provide joint lubrication, and decreases this friction between bones. Recently, however, there has been a debate over hyaluronic acid's classification by the FDA and whether it should remain based on the knowledge of the mechanical actions of the acid in treatment for osteoarthritis or if potential chemical action of the acid should be considered as well.
Because of limited ways of testing the mechanical properties of the acid, many researchers felt that there could be more to hyaluronic acid's role in pain relief for arthritic patients. But Lawrence Bonassar, Ph.D., the Daljit S. and Elaine Sarkaria Professor in Biomedical Engineering at the Meinig School of Bioengineering of Cornell University, had another idea. With his lab, he created a custom-made tribometer to measure the coefficient of friction of a given lubricant by rubbing a piece of cartilage back and forth across a smooth glass plate. The research demonstrated that hyaluronic acid's ability to reduce the coefficient of friction aligned with patients' pain relief. Bonassar and his team hope that these results will demonstrate the heavy contribution of mechanical action that hyaluronic acid has in osteoarthritis treatment, and help bring an end to the debate over its FDA classification.
A New Way of Mapping the Heart Could Lead to Better Understanding of Contractile Activity
Though reduced contractions in certain regions of the heart can be an indicator of a certain condition, there is currently no way to directly measure contractile activity. This is why Cristian Linte, Ph.D., an Associate Professor of Biomedical Engineering in the Kate Gleason College of Engineering at the Rochester Institute of Technology (RIT), hopes to create a map of the heart that can quantify contraction power. In collaboration with Niels Otani, Ph.D., an Associate Professor in the School of Mathematics at RIT, Linte plans to use an $850,000 grant from the National Science Foundation to achieve a more comprehensive understanding of the heart through both medical imaging and mechanical modeling. The group hopes that their approach will lead to not only a better way to diagnose certain heart conditions and diseases, but also open up understanding of active contraction, passive motion, and the stresses within the heart walls that underlie each.
Celebrity Cat Lil Bub Helps Penn and German Researchers Draw Public Attention to Genetics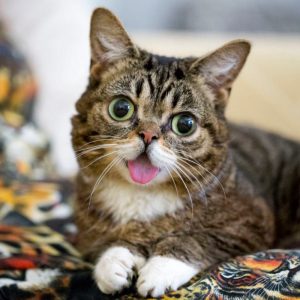 In 2015, a group of curious researchers set out to sequence the genome of a celebrity cat named Lil Bub. They were hoping to understand the genetics behind Lil Bub's extra toes and unique skeletal structure, which contribute to her heart-warming, kitten-like appearance. However, an equally important goal of their "LilBUBome" project was to invite the general public into the world of genetics.
Orsolya "Uschi" Symmons, a postdoctoral researcher at Penn in Associate Professor of Bioengineering Arjun Raj's lab, led the research team along with Darío Lupiáñez at the Max-Delbrück Center for Molecular Medicine in Berlin, and Daniel Ibrahim at the Max Planck Institute for Molecular Geneticsin Berlin. Lil Bub's owner, Mike Bridavsky, also contributed to the project.
Because of Lil Bub's online fame, the project garnered attention from her fans and the media, all hoping to discover the secret to Lil Bub's charm. As early as 2015, Gizmodo's Kiona Smith-Strickland reported on the team's intentions to sequence Lil Bub's genome, and, since then, many have been awaiting the results of the LilBUBome.
To read more of this story, visit Penn Engineering's Medium Blog.
People and Places
The Alfred P. Sloan Foundation awarded a six-year grant to Barnard College and Columbia University's School of Engineering and Applied Science to support graduate education for women in engineering. The funding will go towards a new five-year program that enables Barnard students to attain both a B.A. and M.S. in one year after their traditional four years of undergraduate education. The program will offer M.S. degrees in chemical engineering, biomedical engineering, and industrial engineering and operations research, and is one of the first of its kind for women's colleges.
We would like to congratulate Jean Paul Allain, Ph.D., on being named the first head of the new Ken and Mary Alice Lindquist Department of Nuclear Engineering at Penn State. Allain, who is currently a Professor and head of graduate programs in the University of Illinois at Urbana-Champaign's Department of Nuclear, Plasma, and Radiological Engineering, conducts research in models of particle-surface interactions. In addition to being head of the new department at Penn State, Allain will also hold a position as a Professor of Biomedical Engineering at the university.
We would also like to congratulate Andrew Douglas, Ph.D., on his appointment as the Vice Provost for Faculty Affairs at Johns Hopkins University. Douglas currently holds the position of Vice Dean for Faculty at the Whiting School of Engineering, and has joint appointments in Mechanical and Biomedical Engineering. Douglas's research at Hopkins focuses on mechanical properties and responses of compliant biological tissue and on the nonlinear mechanics of solids, with a focus on soft tissues and organs like the heart and tongue.