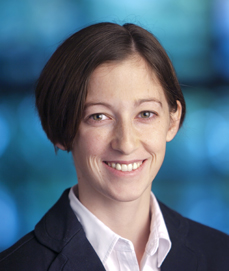 Danielle S. Bassett, Eduardo D. Glandt Faculty Fellow and Associate Professor in the University of Pennsylvania's Department of Bioengineering, is the recipient of the 2017 Lagrange-CRT Foundation Prize. The prize, given by the Institute for Scientific Interchange Foundation in Turin, Italy, was created to encourage and honor researchers working in the field of complex systems.
Complex systems feature many interconnected parts whose individual behavior influences the outcomes of the whole. Examples include social media networks, ecological webs, stock markets, and in Bassett's case, the brain. Her research maps and analyzes the networks of neurons that enable all manners of cognitive abilities, as well as how those networks evolve during development or malfunction in disease.
The prize comes with an award of €50,000, or roughly $60,000. It will be formally presented to Bassett at a ceremony in Turin next week. Bassett is the first woman to be the sole recipient of the prize since its inception in 2008. Lada Adamic won it alongside Xavier Gabaix in 2012.
Read more at the SEAS blog on Medium.