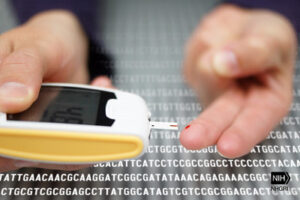 Joshua C. Doloff, Assistant Professor of Biomedical Engineering and Materials Science & Engineering at Johns Hopkins University, featured in The Jewish News Syndicate for his work on "Hope," a new technology which offers pain- and injection-free treatment to people with Type 1 or "juvenile" diabetes. Doloff is an alumnus of Penn Bioengineering, Class of 2004:
"Doloff received his bachelor's degree from the University of Pennsylvania and his graduate degrees from Boston University. In addition to his post in Johns Hopkins' Department of Biomedical Engineering, he is a member of the Translational Tissue Engineering Center at Johns Hopkins University School of Medicine. His lab is interested in systems biology with an emphasis on engineering improved therapies in the fields of cancer, autoimmunity, transplantation medicine, including Type 1 diabetes and ophthalmology."
Read "Technion researchers offer 'Hope' for treating diabetes, minus the painful jabs" in the Jewish News Syndicate.