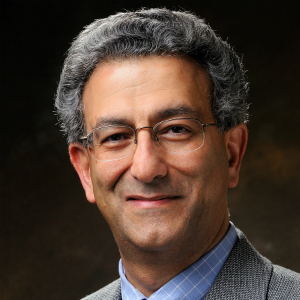 Nader Engheta, H. Nedwill Ramsey Professor in Electrical and Systems Engineering, Bioengineering and Materials Science and Engineering, has been awarded the 2020 Isaac Newton Medal and Prize by the Institute of Physics (IOP). The IOP is the professional body and scholarly society for physics in the UK and Ireland.
Engheta has been recognized for " groundbreaking innovation and transformative contributions to electromagnetic complex materials and nanoscale optics, and for pioneering development of the fields of near-zero-index metamaterials, and material-inspired analogue computation and optical nanocircuitry."
Read the full story in Penn Engineering Today.