In a record year for the BE graduate program, twelve current and future students from the Department of Bioengineering were selected for the 2019 National Science Foundation (NSF) Graduate Research Fellowship Program (GRFP). In addition, four more students were selected for honorable mention. This prestigious program recognizes and supports outstanding graduate students in NSF-supported fields. BE is thrilled to congratulate our excellent students on these well-deserved accolades! Continue reading below for a list of winning students and descriptions of their research.
Further information about the program can be found on the NSF website.
2019 NSF GRFP Recipients: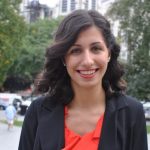 Tala Azar is a PhD student in the Liu lab. During pregnancy and lactation, the maternal skeleton mobilizes to provide calcium for the developing fetus and breastfeeding, respectively. Tala's current work seeks to isolate individual effects of pregnancy and lactation on the biology and structure of maternal bone in a rat and mouse model, which is important for understanding the mechanisms behind postmenopausal osteoporosis development.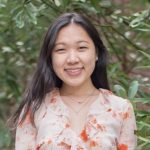 Shuting (Sarah) Cai  is a current Bioengineering senior (BSE '19).  She previously worked in Dr. Lloyd Miller's Dermatology and Immunology Lab at Hopkins during the summer of her freshman year, and she has since been working in Dr. Andrew Tsourkas's lab here at Penn on various projects involving development of nanoparticles for multimodal imaging and cancer theranostics.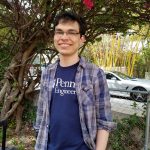 Brandon Hayes is a PhD student in the Discher lab. He is currently working on manipulating the macrophage immune checkpoint to exploit the mechanisms of phagocytosis for immunoengineering. The goal of this manipulation is to develop a new cell therapy and engineer new gene therapy and protein delivery approaches to target both immune cells and tumors.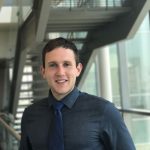 Travis Kotzur is a PhD student in the Winkelstein lab. His project revolves around better understanding the mechanisms of neuronally transduced pain from an injury within his lab's models of the spine and the ligaments within.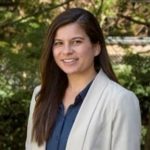 Victoria Muir is a PhD student in the Burdick lab. She is studying injectable hyaluronic acid hydrogels for musculoskeletal tissue regeneration and repair.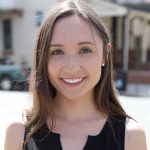 Margaret Schroeder graduated with a BSE in 2018 and is currently completing her MSE, both in BE. She works in the Meaney lab. She studies astrocytic modulation of mesoscale neural populations in vitro, in the context of traumatic brain injury. She images the calcium activity of neurons and astrocytes to examine how astrocytes affect population response to single-cell mechanical injury.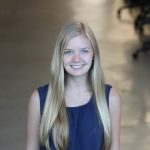 Olivia Teter is a current Bioengineering senior (BSE '19). She works in the Meaney lab which focuses on traumatic brain injury. Olivia's work has been dedicated to understanding how injury propagates in neuronal networks. She uses a combination of in vitro experiments and computational analyzes to identify and evaluate possible mechanisms describing how the neuronal network changes after injury.
Tanniel Winner graduated with her BSE from Penn BE in the fall of 2015 and is now a PhD candidate in the Neuromechanics Lab at Georgia Tech and Emory University. She is working on machine learning models to classify and predict gait cycle states.
Honorable Mentions:
Margaret Billingsley – PhD student in the Mitchell lab
Dennis Andrew Huang – BSE 2018, now at the University of Texas at Austin
Brianna Marie Karpowicz – current BE senior (BSE '19) and MSE student in Data Science
Hannah Zlotnick – PhD student in the Mauck lab
In addition to her honorable mention, Margaret Billingsley was also awarded the Tau Beta Pi Fellowship,  a selective program which provides a year of financial support for graduate study.
Finally, several honorees at other institutions will be joining our department in the fall of 2019. We congratulate them as well and look forward to welcoming them to Penn:
Congrats once again to everyone on another year of outstanding research!