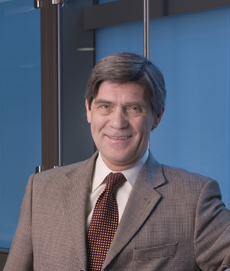 by Sophie Burkholder
We would like to congratulate Paul Ducheyne, Ph.D., a Professor in the Bioengineering Department and a Professor of Orthopaedic Surgery Research at Penn, on being selected for the International Award by the European Society for Biomaterials (ESB). The International Award is one of the ESB's highest honors, recognizing scientists who have spent the majority of their careers outside of Europe. They are internationally recognized, have a high scientific profile, and have made  major contributions to the field of biomaterials. Those nominated for the award typically also have had strong collaborations with the scientific community in Europe throughout their careers.
Beyond being a professor at Penn, Ducheyne is also the founder of XeroThera, a spin-out from Penn that develops novel concepts for tissue engineering and drug delivery based on his group's twenty years of fundamental studies of sol gel-processed, nanoporous, oxide-based materials. XeroThera's first product formulations focus on prophylaxis and treatment of surgical infections. A pipeline is being developed building from his group's breakthrough data   that demonstrate the utility of sol-gel synthesized silica-based nanoporous materials for therapeutic use. These materials may well represent a next generation of agents for delivery of drugs, including antibiotics, analgesics, and osteogenic and anti-inflammatory molecules.
In being selected for the International Award, Ducheyne joins only five previous recipients of it so far, a group of scientists that represents those at the top of the field in biomaterials worldwide. Ducheyne will give a presentation and award lecture for the ESB at its next annual meeting this September in Dresden, Germany. Read more about the ESB's awards here and see the full list of 2019 awardees here.