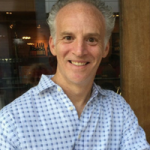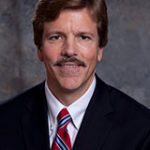 The Perelman School of Medicine has announced the winners of the 2020 Penn Medicine Awards of Excellence. The Office of the Dean says:
"These awardees exemplify our profession's highest values of scholarship, teaching, innovation, commitment to service, leadership, professionalism and dedication to patient care. They epitomize the preeminence and impact we all strive to achieve. The awardees range from those at the beginning of their highly promising careers to those whose distinguished work has spanned decades.
Each recipient was chosen by a committee of distinguished faculty from the Perelman School of Medicine or the University of Pennsylvania. The contributions of these clinicians and scientists exemplify the outstanding quality of patient care, mentoring, research, and teaching of our world-class faculty."
Two faculty members affiliated with Penn Bioengineering are among this year's recipients.
Yale Cohen, PhD, Professor of Otorhinolaryngology with secondary appointments in Neuroscience and Bioengineering, is the recipient of the Jane M. Glick Graduate Student Teaching Award. Cohen is an alumnus of the Penn Bioengineering doctoral program and is currently the department's Graduate Chair.
"Dr. Cohen's commitment to educating and training the next generation of scientists exemplifies the type of scientist and educator that Jane Glick represented. His students value his highly engaging and supportive approach to teaching, praising his enthusiasm, energy, honesty, and compassion."
Douglas H. Smith, MD, Robert A. Groff Endowed Professor of Research and Teaching in Neurosurgery and member of the Penn Bioengineering Graduate Group, is the recipient of this year's William Osler Patient Oriented Research Award:
"Dr. Smith is the foremost authority on diffuse axonal injury (DAI) as the unifying hypothesis behind the short- and long-term consequences of concussion.  After realizing early in his career that concussion, or mild traumatic brain injury (TBI), was a much more serious event than broadly appreciated, Dr. Smith and his team have used computer biomechanical modeling, in vitro and in vivo testing in parallel with seminal human studies to elucidate mechanisms of concussion."