by Sophie Burkholder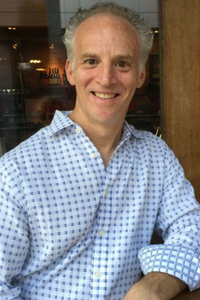 We would like to congratulate Dr. Yale Cohen, Ph.D., on his recent appointment as the new Graduate Group Chair for Penn's Department of Bioengineering. The Graduate Group is a group of faculty that graduate students in bioengineering can choose from to collaborate with on lab research. The Group includes members from nearly all of Penn's schools, including Penn Engineering, Penn Dental, Penn Medicine, Penn Vet, and the School of Arts and Sciences.
Dr. Cohen specializes in otorhinolaryngology as his primary department, with research areas in computational and experimental neuroengineering. He will take over the role of Graduate Group Chair from Dr. Ravi Radhakrishnan, Ph.D, professor of bioengineering and chemical and biomolecular engineering, whose research specializes in cellular, molecular, and theoretical and computational bioengineering. During his tenure as Graduate Group Chair, Dr. Radhakrishnan says that "the most enjoyable part was the student talks during bioengineering seminars, and the talks at the bioengineering graduate student research symposium," noting the way they made him realize the "depth and breadth of our graduate group, and how accomplished our students are."
Also during his time as chair, Dr. Radhakrishnan says he was proud to expand the course BE 699 — the Bioengineering Department's required seminar for all Ph.D. candidates — to include discussions of leadership and soft-skills, as well as instituting individualized development plans to help students track their work. In looking forward to Dr. Cohen's appointment to the role, Dr. Radhakrishnan says that he is "a natural and accomplished scientist, educator, and amazing leader who connects so readily and well with our students and faculty."
Dr. Cohen, looking forward to taking on his new role, says that he hopes to improve programs like the Graduate Association of Bioengineers (GABE) and the mentoring of graduate students so that they can access the wide range of wisdom that comprises the faculty, students, staff, and alumni associated with the Graduate Group. "I am thrilled to be the new chair of the BE Graduate Group and welcome your input and comments on how to improve an already outstanding program," says Dr. Cohen.