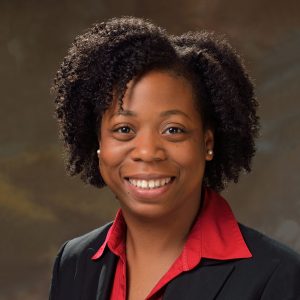 The Department of Bioengineering is proud to congratulate Postdoctoral Researcher Brittany Taylor, PhD on her appointment as a tenure-track Assistant Professor in the J. Crayton Pruitt Family Department of Biomedical Engineering of the Herbert Wertheim College of Engineering at the University of Florida. Taylor's appointment will begin in January 2021 after four years as a postdoc in Penn Medicine's McKay Orthopaedic Research Laboratory where she worked under the supervision of Louis Soslowsky, Fairhill Professor in Orthopaedic Surgery and Professor in Bioengineering.
Taylor got her BS in Biomedical Engineering from the University of Virginia where she conducted research under Drs. Cato Laurencin and Edward Botchwey (the latter got his PhD in Penn Bioengineering in 2002). She went on to complete her PhD in Biomedical Engineering in 2016, studying with Dr. Joseph Freeman, in the Musculoskeletal Tissue Regeneration Laboratory at Rutgers University. During her time at Penn, she served as the Co-President of the Biomedical Postdoctoral Council, worked with the Perelman School of Medicine's PennVIEW program on postdoctoral diversity recruitment, and spearheaded the mentoring circles program, which brings together postdoctoral researchers, graduate students, and undergraduates in informal groups that allow mentorship and learning to flow freely.
The foundation for Taylor's research interests is a combination of her training in bone tissue engineering, bioactive biomaterials, and tendon injury and repair. Her graduate research focused on a three-dimensional biomimetic pre-vascularized scaffold that simultaneously promoted osteogenic and angiogenic differentiation of human mesenchymal stem cells in vitro and cellular infiltration and neovascularization in vivo without the addition of growth factors of cells. As a postdoctoral fellow, in addition to investigating the role of collagen type V on tendon inflammation and remodeling in a mouse patellar tendon injury model, she also elucidated the biological and mechanical implications of an implantable bilayer delivery system (BiLDS) for controlled and localized release of non-steroidal anti-inflammatory drugs (NSAIDs) to modulate tendon inflammation in a rat rotator cuff injury and repair model. This collection of work exploits the ability of these transformative technologies to provide physical and chemical regenerative cues without the use of exogenous cells; hence avoiding possible complications associated with autologous and allogeneic cell sources and simplifying the regulatory pathway towards clinical application. Taylor's future research program at the University of Florida will focus on tailored cell-free combinatorial strategies, such as decellularized matrices, tunable delivery systems, and modified extracellular vesicles, to complement and improve the native musculoskeletal tissue regenerative and reparative process.
"Brittany has been an amazing postdoctoral fellow," says her mentor Louis Soslowsky. "She has learned a lot and contributed to various projects in an exemplary manner. She has been a leader in many arenas here at Penn and I am so proud of what she has done so far. I look forward to following her continued accomplishments at the University of Florida! I know she'll do great!"
In the course of her pre-faculty career, Taylor achieved an impressive list of accomplishments. She received a Postdoctoral Fellowship for Academic Diversity from the Office of the Vice Provost for Research; a Postdoctoral Enrichment Program (PDEP) award from the Burroughs Wellcome Fund; and a UNCF Bristol-Myers Squibb E.E. Just Postgraduate Fellowship. Additionally, she was named a Rising Star in Cell Mentor's list of "100 inspiring Black scientists in America" in February 2020 and was given a Rising Star in Biomedical Science Award from MIT in 2019.
"I am grateful for the opportunity to complete my postdoctoral training at Penn," Taylor says:
"[P]articularly in a lab that is affiliated with the Penn Bioengineering program and the Department of Orthopaedic Surgery, where I had the unique experience of addressing basic science questions using translational animal models, while utilizing my engineering background and having a direct interaction with clinicians. Additionally, I connected with some amazing people here at Penn who had a significant impact on my time at Penn, and will be lifelong friends, colleagues, and mentors."
Congratulations Dr. Taylor from everyone at Penn Bioengineering!