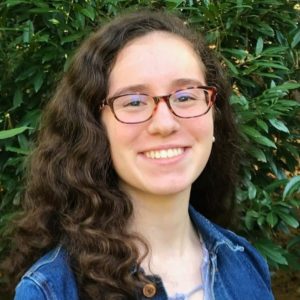 Five University of Pennsylvania undergraduates have received 2022 Goldwater Scholarships, including Laila Barakat Norford, a third year Bioengineering major from Wayne, Pennsylvania. Goldwater Scholarships are awarded to sophomores or juniors planning research careers in mathematics, the natural sciences, or engineering.
She is among the 417 students named 2022 Goldwater Scholars from the 1,242 students nominated by 433 academic institutions in the United States, according to the Barry Goldwater Scholarship & Excellence in Education Foundation. Each scholarship provides as much as $7,500 each year for as many as two years of undergraduate study.
Penn has produced 23 Goldwater Scholars in the past seven years and a total of 55 since Congress established the scholarship in 1986.
Laila Barakat Norford is majoring in bioengineering with minors in computer science and bioethics in Penn Engineering. As a Rachleff Scholar, Norford has been engaged in systems biology research since her first year. Her current research uses machine learning to predict cell types in intestinal organoids from live-cell images, enabling the mechanisms of development and disease to be characterized in detail. At Penn, she is an Orientation Peer Advisor, a volunteer with Advancing Women in Engineering and the Penn Society of Women Engineers, and a teaching assistant for introductory computer science. She is secretary of the Penn Band, plays the clarinet, and is a member of the Band's Fanfare Honor Society for service and leadership. Norford registers voters with Penn Leads the Vote and canvasses for state government candidates. She is also involved in Penn's LGBTQ+ community as a member of PennAces. Norford plans to pursue a Ph.D. in computational biology, aspiring to build computational tools to address understudied diseases and health disparities.
The students applied for the Goldwater Scholarship with assistance from Penn's Center for Undergraduate Research and Fellowships.
Read about all five 2022 Penn Goldwater Scholars in Penn Today.