by Perry Zurn and Dani Bassett
Do not stop to think about the reasons for what you are doing, about why you are questioning. The important thing is not to stop questioning. Curiosity has its own reasons for existence. One cannot help but be in awe when he contemplates the mysteries of eternity, of life, of the marvelous structure of reality. It is enough if one tries merely to comprehend a little of this mystery each day. Never lose a holy curiosity.
This haunting passage prompts a series of difficult questions. Should we ever worry about where our curiosity goes? Is it true that curiosity is an end in itself? Or, are its justifications so obvious to us as to go unquestioned? Have we lost our sense of mystery? What makes curiosity holy? Einstein himself did not study curiosity, nor could he revolutionize the field of curiosity studies, which is just coming into its own today. But he does capture the compulsion of curiosity and its tantalizing promise.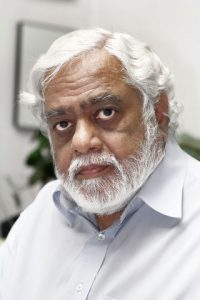 The Center for Curiosity was established in New York in 2014 by Kushal Sacheti, a diamond merchant who was formerly an engineer. Its mission is to advance both the academic study of curiosity and the public practice of curiosity. A year after its founding, the first of its satellite centers was established at the University of Pennsylvania, in the School for Social Policy and Practice, under the leadership of Dean John Jackson, Jr. It is here that Mr. Sacheti's dream of uniting engineering and curiosity came alive.
Given her work on the network neuroscience of human learning, Dr. Danielle Bassett, Associate Professor of Bioengineering, was one of the first faculty spotlighted in Penn's Center for Curiosity seminar series. Her talk, "Flexible Brain Network Dynamics During Learning," so perfectly represented the Center's mission that she was quickly appointed to its advisory board. Shortly thereafter, Dr. Bassett invited the Center's two postdoctoral fellows, Dr. Arjun Shankar and Dr. Perry Zurn, to lead curiosity workshops at the 2016 Penn Network Visualization program. This program provides young artists the opportunity to understand and creatively reimagine network science. Dr. Zurn's seminar on structural models of curiosity, coupled with Dr. Shankar's workshop on the affective elements of curiosity, inspired program fellows to explore curiosity not only in network science, but also in their own artistic praxis.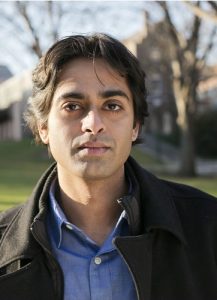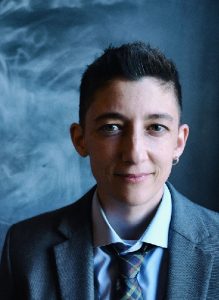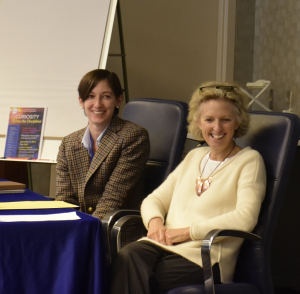 Behind Dr. Bassett's Network Visualization program is a passion for thinking between the arts and sciences and a conviction that they are richer enterprises together. An even broader commitment to interdisciplinarity energizes Penn's Center for Curiosity. Last December, Drs. Zurn and Shankar organized the Curiosity Across the Disciplines symposium. This day-long event explored the concept of curiosity across major academic disciplines (history, medicine, ecology, neuroscience, psychology, education, anthropology, comparative literature, ethnic studies, political philosophy, and film). As presenters (including Dr. Bassett) reflected on their fields' contributions to curiosity studies, as well as the role of curiosity in their own scholarship, a deeper, shared conversation emerged about how curiosity can help us to collectively navigate the scientific, educational, and political challenges of our times.
The collaboration between Penn's Center for Curiosity and the Department of Bioengineering has really only begun. This fall, Drs. Zurn and Bassett are co-organizing a symposium on The Network Neuroscience of Curiosity. Speakers will include Dr. Danielle Bassett, Dr. David Danks (Carnegie Mellon University), Dr. Jacqueline Gottlieb (Columbia University), and Dr. Celeste Kidd (University of Rochester). And, as a long-term project, they have started a conversation about reinvigorating the Bioengineering curriculum with an emphasis on student curiosity and creativity. Sharing Penn's commitment to community outreach, moreover, the Center for Curiosity and Department of Bioengineering are also in conversation with Westtown School about building an art- and science-centered curiosity initiative there.
If indeed one cannot help but be curious about life and its mysterious design, that journey is perhaps best undertaken together—Einstein's fabled solipsism notwithstanding. This exciting new partnership at Penn is yet another step in that direction.
1 Albert Einstein, Statement to William Miller, as quoted in LIFE magazine (2 May 1955); reprinted in Joseph S. Willis, Finding Faith in the Face of Doubt: A Guide for Contemporary Seekers (Quest Books, 2001), 58; and William Hermanns, Einstein and the Poet: In Search of the Cosmic Man (1983; Brandon Books, 2013), 138.